Ecuador
Ecuador is a great place to get away from winter's weather with one small caveat. This South American country straddles the equator and our winter is Ecuador's rainy season. We initially solved this dilemma by making travel plans guided by weather predictions. However, we soon realized the futility of this plan. Besides, the weather inevitably turned out better than predicted.
Arriving in Quito, we stayed a few days to give our bodies a chance to acclimate to the 9350' altitude in Ecuador's capital city. Three days later, we rented an all-wheel drive car, packed our considerable luggage, and crossed the Andes to Baeza, a small city in the eastern foothills. Our plans have us returning to Quito at the end of our journey and we will post information about this lively city later.
In 1987 an earthquake wiped out Baeza. They moved the town site to higher ground and rebuilt. On the old site they also rebuilt but with more accommodation for tourists. It is now the quieter option. Down a steep and slippery trail, one finds waterfalls and some spectacular birds. When the Cock of the Rocks are on their lek (display area), apparently one can see many at a time. However, breeding seems to have been over so only saw the female building a nest. The males are large, bright orange and black birds I wish I had a pic to show. Other Baeza sights.
On the trail to the falls that was supposed to take 20 minutes, but took us 2 hours, we saw lots to entertain us….
Next we drop precipitously out of the mountain cool onto the lower foothills of the Eastern Andes to the town of Tena. It's a busy, moderate sized city, squatting along the Rio Napo, a large tributary of the Amazon.
Stayed a few days to catch up on housekeeping duties before leaving for a biological research station deep in the jungle, where many volunteer groups pay for the privilege of working there. This visit bought us as close as we would get to the true hot and steamy Amazonian experience. Our cabin was basic, with tarantulas in the bathroom, bats in the hallway, and mosquito nets over the beds.
Diego, our one day free guide, trekked us through the jungle to a tower site. He and Craig climbed this very high tower to a minuscule platform with a view into the low clouds. Not sorry I missed that one. On the ground Morpho Butterflies wafted about.
Fortunately for us, the WildSumaco Lodge was full, so the Swedish proprietor, offered beds in his research facility with full board at the posh lodge for half the normal rate, still above our normal thrifty budget, but well worth it. Hummingbird feeders off the deck and bananas in the trees to lure in local wildlife…what's not to love.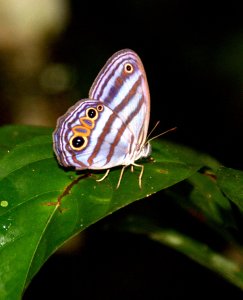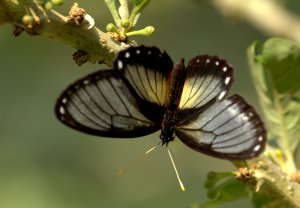 We have covered a lot more ground since managing to put this blog post together. Am hoping to manage another before we get home!